It's that time of year again to stock your pond with many varieties of fish from Stock My Pond. The fish truck will be coming to Argyle Feed & Hardware on Monday, May 2nd from 11am to noon. Stock My Pond will deliver channel catfish, largemouth bass, black crappie, bluegill, red ear bream and fathead minnows.
To pre-order or for large orders, please contact Stock My Pond at 501-676-3768 or go to their website stockmypond.com for details. Containers will be provided for all fish purchased except 11 lb. and larger catfish— please bring your own container for transport.
Argyle will have specials and discounts on fish food this day.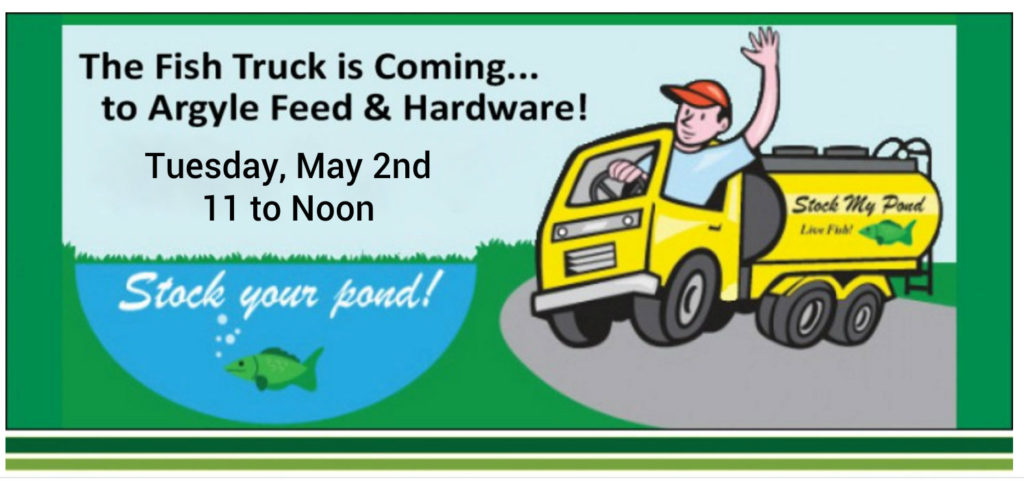 Stock Your Pond on May 2nd!