Ranch Visits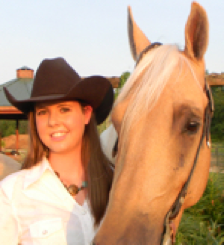 Did you know you can schedule ranch visits with our onsite Purina Product Specialist? We'll assist you with finding the right feed formula to meet your equine and companion animal's nutritional needs.
Kaylan Herbst, Argyle Feed's Lifestyle Product Specialist, helps horse and other livestock animal owners and caretakers evaluate and formulate the best nutritional program for their animals. For more information about Purina Mills feed products and to schedule a personal ranch visit, please reach Kaylan at 214-934-8675 or email her at KRHerbst@landolakes.com.
Argyle Feed & Hardware proudly offers our customers a great selection of Purina Feeds for your livestock, equine and companion animals.  For more than 100 years, Purina Mills has been the leader in the area of animal science and nutrition.
Call Kaylan to schedule a ranch visit today!