Canidae Presents Splash Dogs Dock Jumping Event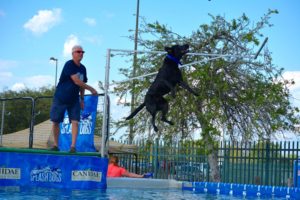 Join Argyle Feed & Hardware for the 3rd annual Splash Dogs Dock Jumping event on May 3-5, 2019. Practice jumps kick off on Friday, May 3rd with competition days on May 4 & 5, 2019. Sponsored by Canidae and presented by Splash Dogs, this event will sure to bring joy and excitement to your family pet.
As a dog enthusiast, the Splash Dogs company hosts this family-friendly event for all dogs across the United States. We hope to see you and your dog at this fun family event.
Splash Dogs Schedule
May 3rd- Practice Day

Registration opens at 11 am.
Practice jumps from 11 am to 6 pm with a fun jump at 12 pm.
Dock closes at 6 pm.
May 4th- Heats

Registration starts at 8 am
Competition times: 9 am, 11 am, 1 pm, 3 pm, and Super Vertical at 4 pm.
Dock closes at 6 pm.
May 5th- Full Competition

Registration starts at 8 am and Open practice dock at 8 am.
Competition times: 9 am, a Super Retrieve at 10 am, 11 am, 1 pm, and Finals at 3 pm.
Dock closes at 5 pm.
Please Note: Splash Registration Fee is $25 and $25 for additional Splashes, payable to Splash Dogs (cash, check, or Visa/Master Charge). $25 to practice. If you decide to compete, your practice fee will apply towards Splash entry fee. Practice is for Open dock practice. For more information about registration, competition, and fees please visit the Splash Dogs website.