Purina Game Bird Feed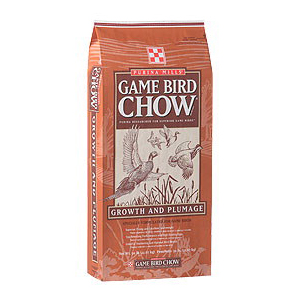 Purina Game Bird Layena is a top quality breeder feed for game birds, and it is now available at Argyle Feed And Hardware. This 20% protein breeder diet has been specially formulated to increase the egg production, fertility, and chick vigor in your game birds. With Game Bird Layena, timing is everything. This breeder diet should be started one month prior to the start of egg production and continued until the bird is out of egg production. Game Bird Layena has a number of features and benefits that makes it a top quality feed. It contains a amino acids and vitamins to keep the birds in shape for egg production and also contains calcium to help strengthen the shells of the eggs. If you would like more information on this complete breeder diet for game birds, then please click here to view the product page.
Here at Argyle Feed And Hardware, we are committed to making sure you find exactly what you are looking for. If you have any questions about this great feed, then please click here to visit our contact page. We will be more than happy to answer any questions you may have.
Products
Manufacturers