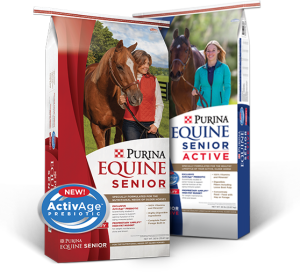 Argyle Feed and Hardware Store is partnering with Purina Animal Nutrition this fall in promoting Equine Senior. This program helps horse rescue shelters generate funds to help displaced horses affected by the recent Hurricane Harvey disaster, and helps local shelters and rescues. Here is how the program works.
Purina Equine Senior Promotion
$1 from every bag of Equine Senior or Equine Senior Active will go to help horse rescue & therapy shelters November through December 15, 2017.
Purina donates 50 cents from every bag purchased to "A Home for Every Horse".
Argyle Feed donates 50 cents from every bag purchased to two local horse programs, Victory Therapy in Roanoke, Texas and New Hope Equine Assisted Therapy in Argyle, Texas. You decide which local horse program receives the donation when you purchase Equine Senior Horse feed at Argyle Feed Store.
For over 20 years, Purina's Ph.D. Equine Nutritionists and Veterinarians have studied and researched to come up with a senior horse feed that will provide aging horses the nutrition they need to live a long and healthy life. The Purina® Equine Senior® horse feed is a formulation that combines all the benefits of the trusted original Equine Senior® horse feed together with discoveries from the most cutting-edge equine science.
Some of the benefits and features Purina® Equine Senior® has includes:
ActivAge™ Prebiotic
Purina® Amplify® High-Fat Nugget
Vitamin & Mineral Fortification
Contains Vitamin C and Vitamin E
Controlled Starch and Sugar
Help us find homes for many displaced horses affected by Hurricane Harvey by purchasing Equine Senior or Equine Senior Active from November 1st through December 15th. Your purchases will go a long way in rebuilding the lives of many homeless horses.