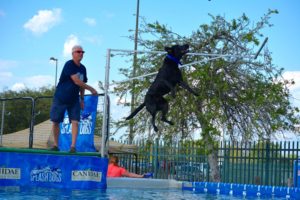 Get ready for some splashing good times and dock jumping fun at Argyle Feed Store. On Saturday, June 9th and Sunday, June 10th Argyle Feed and Hardware will be hosting a dog splashing fun dock jumping event sponsored by Canidae. Presented by Splash Dogs, this event will sure to bring joy and excitement to your family pet.
As a dog enthusiast, the Splash Dogs company decided to create this event and bring it to all dogs across the United States. We hope to see you and your dog at this fun family event.
Splash Dogs Schedule
June 8th- Practice Day

Registration opens at 11 am.
Practice jumps from 11 am to 6 pm with a fun jump at 12 pm.
Dock closes at 6 pm.
June 9th- Heats

Registration starts at 8 am
Competition times: 9 am, 11 am, 1 pm, 3 pm, and Super Vertical at 4 pm.
Dock closes at 6 pm.
June 10th- Full Competition

Registration starts at 8 am and Open practice dock at 8 am.
Competition times: 9 am, a Super Retrieve at 10 am, 11 am, 1 pm, and Finals at 3 pm.
Dock closes at 5 pm.
Please Note: Splash Registration Fee is $25 and $25 for additional Splashes, payable to Splash Dogs (cash, check, or Visa/Master Charge). $25 to practice. If you decide to compete your practice fee will apply towards Splash entry fee. Practice is for Open dock practice. For more information about registration, competition, and fees please visit the Splash Dogs website.
The following organizations and vendors will be at the event. Stop by their booth and learn more about their services to our community.
Catering provided by: Lonestar Cooking
Lonestar Cooking will be selling brisket sandwiches, hot dogs, and more.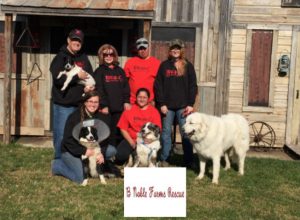 B Noble Farms is a non-profit animal rehabilitation center serving the North Texas area. They are dedicated to rescuing animals who are at high risk of being put down in public shelters, horses or dogs who are surrendered by owners due to difficult circumstances and those who are in danger of being abused or neglected. They place animals in dedicated, loving and permanent homes.

The Texas Coalition for Animal Protection (TCAP) will be conducting pet vaccinations at this event on Saturday, June 9th from 10 am to 12 pm. The mobile vet clinic offers low-cost vaccinations for pet owners that typically can't afford a regular vet office visit. Make sure to stop by their tent that day and check out their services. Click here for more information about TCAP.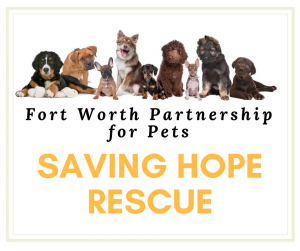 Saving Hope Rescue was started because of one little 30-pound rescue named Hope who was stabbed, mouth taped shut and left for dead on a country road in Weatherford. This foundation's mission is determined to put an end to animal cruelty, by reducing the overpopulation in the community and encouraging more education and adoptions. The Fort Worth Partnership is a coalition between Saving Hope, Fort Worth Animal Control, Humane Society of North Texas, Spay & Neuter Network as well as Texas Coalition for Animal Protection. This group was formed so we could all work together as a team to improve animal welfare in Fort Worth.

Hawke Sport Optics was founded in the United Kingdom over 15 years ago and the company established the US headquarters in Indiana in 2007. Today Hawke is a worldwide market leader, offering an extensive range of high quality, value for money sporting optics, from rifle, crossbow and airgun scopes to binoculars, spotting scopes and accessories such as laser range finders, red dot sights, sunshades, and mounts.
Be sure to check back here and get all the event updates, registration information, competition times and vendors who will be there during the weekend events.
Save time and pre-register for this event.
Tags: Dock Jumping, Dog Jumping, Splash Dogs