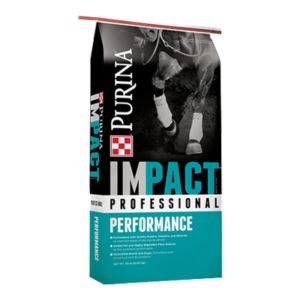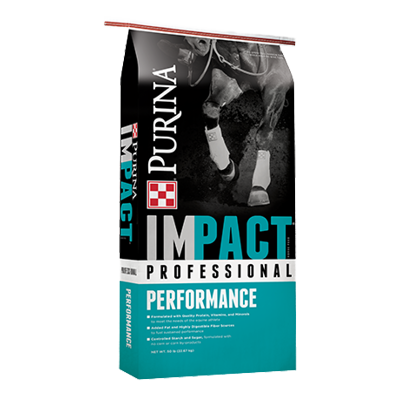 Take advantage of savings with our Purina Holiday Horse Special going on December 21 through December 30th, 2018 at Argyle Feed & Hardware.
Buy 1 bag, get 1 bag free on all Purina Impact Horse Feeds. Limit 10 free bags per customer.
Since 1894, Purina has been helping horses live up to their fullest potential. Impact professional feeds deliver premium nutrition that is optimized for your performance horse to meet the demands of the equine professional.
With over 100 years of expertise and research in equine nutrition and a dedicated team of Ph.D. Equine Nutritionists and Equine Veterinarians, nobody knows more about horse nutrition than Purina. Purina® IMPACT® is formulated to deliver premium nutrition with only high-quality ingredients that have been proven through years of feedings to support overall horse health and performance.
See the difference IMPACT® Professional feeds can make with your horses.
Purina® Impact® Professional Mare & Foal Horse Feed
Purina® Impact® Professional Performance Horse Feed
Purina® Impact® Professional Senior Horse Feed
Purina® Impact® Hay Stretcher Horse Feed
Purina® Impact® All Stages 14% Pelleted & Textured Horse Feed
Purina® Impact® All Stages 12% Pelleted & Textured Horse Feed
Purina® Impact® Mature Active Pelleted & Textured Horse Feed