Stop by Argyle Feed and Hardware this May and stock up on bird seed and bird feeders. The special promotion will be from May 1st to May 14th. It's time to attract those beautiful birds that have been hibernating all winter. The most popular bird seed are corn, sunflower seeds, safflower, and thistle seeds. Wild Bird Watching has a great chart for feeding birds that you can check out. It gives great tips on what bird seed is better for which bird.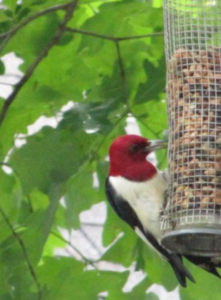 Bird Seed and Bird Feeders May Promotions
Bird seed and feeders attract beautiful colorful birds to your lawn and backyard. If you want to guarantee that woodpeckers, hummingbirds, nuthatches, chickadees, titmice, jays, and starlings will visit you this spring and summer, get yourself some bird seed and a feeder.
Don't wait, this promotion is for a limited time only in May.