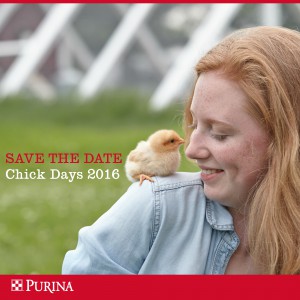 Learn more about how to raise a happy and healthy flock at our upcoming Chick Days Workshops on Tuesday, April 19th at 6:30 pm.
Kaylan Herbst, our Purina Lifestyle Product Specialist, discusses how to get your new chicks off to a successful start as well as answer your questions about your backyard flock. We will be serving a light dinner. Don't forget the door prizes and giveaways. We will be awarding lucky winners throughout the event so don't wait and signup today.
Sign up using our convenient online registration form below or contact Argyle Feed & Hardware at 940-241-4444.
Register Today for Argyle Feed's Chick Days Workshops:
[contact-form-7 404 "Not Found"]