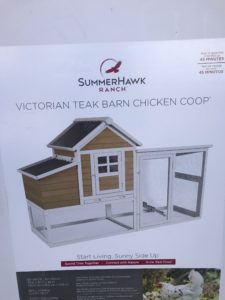 Spring is here and Argyle Feed Store is having a great sale on rabbit hutches and chicken coops. Get 10% Off on hutches and coops during the April Sale. Offer valid from April 22nd to April 30th. Don't let your furry and feathered friends be out in the cold, get them a cozy warm and safe hutch or coop to house your small animals and protect them from the elements.
We have a great selection of hutches and coops to choose from. Whether you want a small hutch or large coop we have the size to accommodate your furry friends. There are simple ones to more elaborate styles that give your chicks and rabbits a safe place to retreat. These hutches and coops should be lined with the proper bedding material. Don't forget to pick up all your bedding, waterers, heat lamps, rabbit food, and chicken feed supplies right here at our store. Pick up a chick starter kit and that will have the 7 essential supplies to care for your new chickens. Stop by Argyle's today and pick up a new home for your rabbits and chickens. We are your one-stop shop when it comes to feed and supplies for your chicks and rabbits and other small pets.
Rabbit Hutches and Chicken Coops April Sale are going on now!
Tags: april promotion, april sale, april specials, chicken coop, rabbit hutch