Get ready for some splashing good times and dock jumping fun. On Saturday, June 10th and Sunday June 11th Argyle Feed and Hardware will be hosting a dog splashing fun dock jumping event sponsored by Canidae. Presented by Splash Dogs, this event will sure bring joy and excitement to your family pet.
As a dog enthusiast, the Splash Dogs company decided to create this event and bring it to all dogs across the United States. We hope to see you and your dog at this fun family event.
Dock Jumping Day Safety Tips
Introduce your dog to the exit ramp and get them familiar with the dock
Have some practice runs at the exit ramp and throw their toy into the water
Help your dog out of the pool after a jump, you are a team
Don't over jump your dog, like an athlete they need to be warmed up and also have rest time
Keep dogs leashed at no more than 4 feet, the day will have many dogs walking about the event
Never push or throw your dog into the water
Let them go potty before their jump, it's probably a good idea that you go too
For your comfort don't forget to bring chairs, sunscreen, hats, towels and drinking water and snacks for you and your dog
Always remember to encourage your dog's excitement by letting them know they did a good job after each jump and a little treat is always a positive re-enforcement
Registration Information- Each jump will be $25 payable to Splash Dogs
June 9
Practice Jumps from 3pm to 6pm at Argyle Feed Store
$30 per jump
June 10
Registration starts at 9am
Competition times: 10am, 12pm, 2pm, and 4pm
June 11
Registration starts at 9am
Competition times: 10am, 12pm, 2pm , and finals at 3pm
The following organizations and vendors will be at the event. Stop by their booth and learn more about their services to our community.
The Texas Coalition for Animal Protection (TCAP) will be conducting pet vaccinations at this event from 10am to 12pm. The mobile vet clinic offers low cost vaccinations for pet owners that typically can't afford a regular vet office visit. Make sure to stop by their tent that day and check out their services. Click here for more information about TCAP.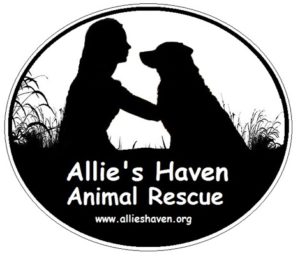 Allie's Haven Animal Rescue will be at Splash Dogs on Saturday June 10th. This nonprofit animal rescue out of Parker County Texas has a great story. The rescue was started by Robin Hamilton who had a special dog named Allie Mae. Robin and Allie Mae saved over 100 homeless, abused, and abandoned dogs during it's first year of operation. With the help of volunteers, fosters, and donors this special rescue can continue "Giving deserving dogs a second chance."
North Texas Vet Science 4-H Club will be selling bottled water for a donation at the event. The club is open to youth in Denton County, from grades K-12th grade, that are interested in Veterinary Science. To learn more about the 4-H club go to their website at www.northtexasvetscience.com.
Catering provided by: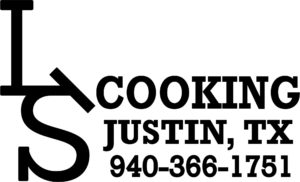 Lonestar Cooking will be selling brisket sandwiches, hot dogs, and more.
Dog Food Vendors
Diamond Blue Buffalo

Earthborn

Canidae

Tuckers Brand

OC Raw Dog Food

Dogtopia of Highland Village will be at Argyle Feed and Hardware store during the Splash Dogs Dock Jumping event this Saturday. They offer dog daycare, boarding and spa services. Come by the store and inquire about their services for your pet.
For more details about this event, fees, and instructions go to Splash Dogs site. Don't wait and register today!