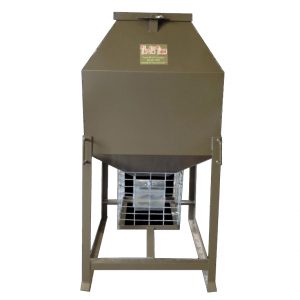 Texas Wildlife Supply 600# Old Timer Feeders are now on sale at Argyle Feed Store. Original retail price $675, on sale for $575 while supplies last.
This feeder is built to last and withstand the rough outdoors. Its design is built to maintain feed quality and palatability in a safe way. The unique design maximizes consumption but reduces feed loss due to weather and other animals.
Description
600# Capacity
3′ x 3′ footprint
66″ height makes it easy to fill
Comes with The-Eliminator, The-Timer, solar panel and battery
Heavy-duty varmint cage
Specifications
Feeder Height: 66 in.
Feeder Footprint: 3′ x 3′
Come to Argyle Feed Store and get your Texas Wildlife Supply Old Timer Feeders today!