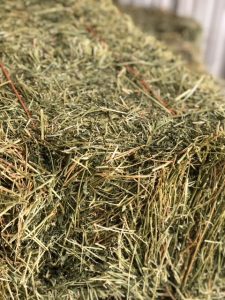 Argyle Feed Store has a great selection of high-quality Canadian third cutting alfalfa hay for your horse. Alfalfa is the most widely preferred hay for horses because it is a great source of protein and energy for the horse and also has a high palatability among horses. Alfalfa is also a great source of fiber for your livestock.
We offer both 3-string alfalfa and 2-string alfalfa that your livestock are sure to love. If you would like to see our full selection of hay that we offer, then please click here.
Here at Argyle Feed Store, we are committed to making sure you find exactly what you are looking for. If you have any questions about the alfalfa hay we offer, then please click here to visit our contact page. We will be more than happy to answer any questions you may have.
Products