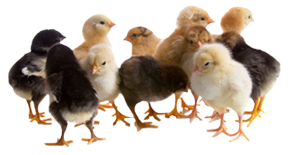 It's Chick season at Argyle Feed Store and chicks are coming soon! It's important to have the right tools and supplies like a Chick Starter Kit to get you off to a good start. Argyle Feed now has starter kits at 10% off.
Now through the end of chick season, you can get this kit that includes all your start-up needs. Please note, while supplies last.
Chick Starter Kit Includes:
Chick Brooder Kit
Shavings
Thermometer
Bag of Chicken Starter Feed
Heat Lamp & Heat Bulb
Feeder
Waterer
4 Chicks
If you already have a few supplies and just want to fill in the gaps, check out our chicken supplies section to pick up what you need. If you don't see the supplies you need to be included in the starter kit, please contact the store to place your order. Be sure to prepare ahead prior to getting baby chicks so that you are ready to raise your flock. Stop by Argyle Feed store and get your starter kit today.
Tags: baby chick starter kit, baby chicks, chicken supplies, chicks, raising chickens