Shop Argyle Feed & Hardware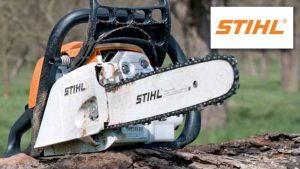 Looking for hardware supplies? Argyle Feed Store has all the supplies you need for your farm or ranch including hardware and equipment.
We are very proud to be an authorized full-service retailer of the STIHL product line. Our friendly and knowledgeable staff will be glad to assist you in any way we can. Come by and see us for STIHL product demonstrations. If you are not sure which STIHL product is right for your needs, we will assist you. As always, we want you to have the right STIHL tool for the right job.
In addition to being a STIHL Dealer, Argyle Feed & Hardware provides repairs and maintenance for your STIHL products. You can shop our STIHL store online and order products for in-store pickup.
We are a supplier of Orgill Hardware. Orgill, Inc. is the world's largest independently owned hardlines distributor providing retailers across the United States and in more than 60 countries throughout the world access to over 75,000 products and industry-leading retail services.
Come visit our store and walk the aisles of hardware and supplies or see our shortlist of items here. We have what you are looking for, and if you can't find it, let us know.
Electrical
Hardware
Paint
Drywall & Dock Screws
Fastening
Plumbing
and more!
Stihl
Argyle Feed & Hardware is pleased to be your authorized local Stihl Dealer.
Read more