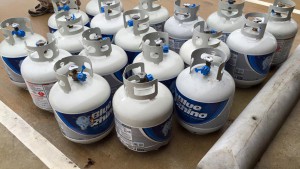 Need a new propane tank for your grill or heaters? We can help! Blue Rhino Propane Tank exchange is now available at Argyle Feed & Hardware. Blue Rhino is America's leading brand of propane tank exchange. And, together with Blue Rhino, Argyle Feed is dedicated to providing quick, easy access to Blue Rhino propane that's close to home. Simply drop, swap and go — and always be ready to fire up the grill.
Always cleaned
Always inspected
Always leak-tested
Contact our Customer Care team at
800.BLU.RINO (800.258.7466).