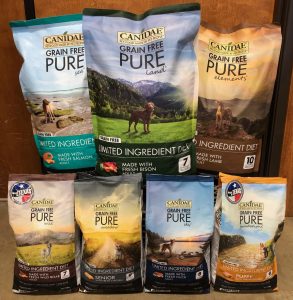 Big savings going on at Argyle Feed Store for Canidae Dog Food! Save $10 Off big bags and $4 Off on small bags. This offer is valid from June 4th to June 16th.
Canidae only uses ingredients they grow on their Canidae Farms. It's an ambitious venture but a necessary journey to transform pet food. Learn more about this endeavor here.
They are proud to be working with small family-owned businesses from farmers, ranchers to distributors and retailers. These businesses have shaped the Canidae pet food company to what it is today.
Give your pet the best, with a brand that is not only dedicated to providing the best ingredients but where these ingredients are sourced.
Pet Food Made By Pet People!
Tags: Canidae Dog Food, dog food, pet food