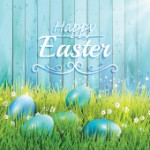 Argyle Feed & Hardware is closed on Easter Sunday, April 12, 202o so our staff can enjoy the Easter holiday with family and friends. We are returning to regular store hours on Monday, April 13th.
Argyle Feed & Hardware
1832 E 407 map
Argyle, TX 76226
Phone: 940-241-2444
We hope you have a safe and happy Easter!
Tags: Easter, store hours