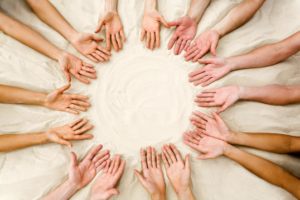 Argyle Feed and Hardware Store is pleased to offer a new community outreach program. This free program encourages non-profit organizations like the 4H Club, FFA, and groups like farriers and veterinarians to partner with Argyle Feed and Hardware to reach the community. Interested organizations can partner with Argyle Feed Store to cross promote your services for up two weeks at no cost.
Organizations can also host a one-time event at Argyle Feed Store during your two-week promotion time frame, allowing you to interact and expose your services to the community that shops at Argyle Feed Store.
Benefits of Argyle's Community Outreach Program
Promotion on Argyle Feed Store's social media pages
In-store advertising (we'll hang your posters)
Website promotion (we will write about and promote your event on our Website)
Newsletter promotion – we'll feature and promote your business and event in our monthly newsletter
Onsite event held at Argyle Feed Store
Interested organizations can apply here and download the application. All applications should be directed to Kaylan Herbst at [email protected].
We look forward to seeing your group at Argyle Feed Store!