Vincent Flores, Argyle Feed and Hardware Store August customer of the month.
Vincent Flores has been a customer of Argyle Feed and Hardware Store for the past five years. He moved to the Argyle area five years ago to start his business called A All Animal Control.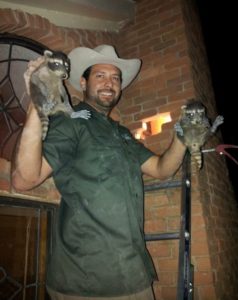 Why does Flores shop at Argyle Feed Store? Flores loves the variety of products Argyle Feed offers, the convenient location, and the competitive pricing. He buys everything from horse and dog feed, hardware, fencing, gardening, to work materials.
Vincent value's friendships and it's important for him to feel a sense of community when he decides to do business with a store. For him, "it's not herding cattle in and out here. I love the family atmosphere where the people really make you feel like you are part of their family."
The small town feel is a great draw for many customers, that along with the quality educational events is what keeps Vincent coming back to Argyle Feed Store.
Thanks, Vincent! We appreciate your business.