New Hope Equine Assisted Therapy is Argyle Feed and Hardware Store's November customer of the month.
New Hope Equine Assisted Therapy is located in Argyle Texas. Their mission is to bring therapy horses and individuals with disabilities and challenges, physical, mental, or emotional, together in a therapeutic horseback riding session. These sessions are designed to "bring hope, healing and happiness to our riders through encouraging the horse and human connection". This program has helped many disabled and special needs adults and children improve their disabilities through the therapy they receive at New Hope. Because the horses's walk moves the rider's body similiar to a human gait, this therapy program is unique and cannot be replicated in other ways.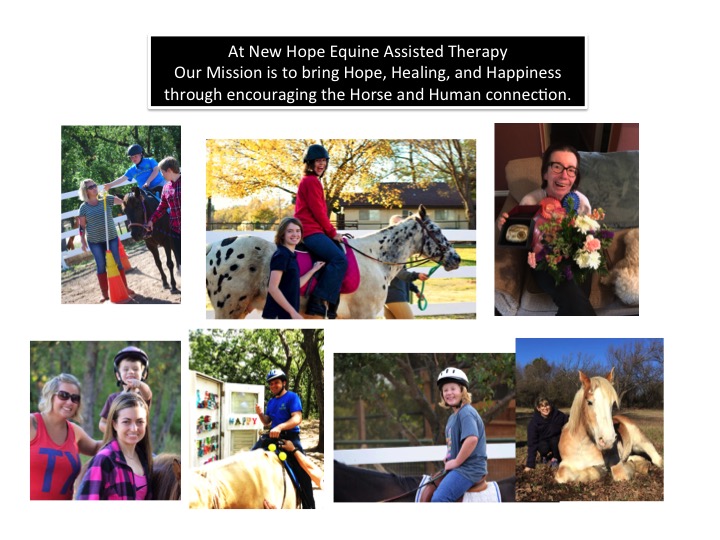 You can help make a contribution to New HopeEquine Assisted Therapy when you purchase Purina Equine Senior or Equine Senior Active from Argyle Feed between November 1st through December 15th, 2017. With each bag of qualifying feed purchased, Argyle Feed Store will donate 50 cents to New Hope Therapy. During the
Purina Equine Senior Promotion
, you will also help many displaced horses affected by Hurricane Harvey find homes because another 50 cents for every qualifying purchase will go to a horse rescue shelter,
A Home for Every Horse
. Your purchases will go a long way in rebuilding the lives of many homeless horses and New Hope Equine Assisted Therapy's program.