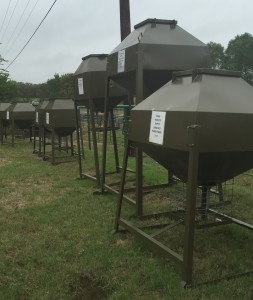 Argyle Feed has a great selection of Deer Blinds and Broadcast Deer Feeders from Texas Wildlife Supply (TWS). TWS Monster Deer Blinds and Deer feeders are built to last and stand up to the abuse that nature has to offer. TWS Deer Blinds and Broadcast Deer Feeders are professionally engineered and designed to provide the ultimate in safety, comfort, and structural integrity. Simply put, they are built to last and are 100% maintenance free!
TWS manufactures custom broadcast deer feeders and automatic corn feeders that can withstand the most tenacious hogs, varmints and weather extremes. All TWS broadcast feeders come standard with varmint cages, control units, timers, and batteries. Argyle Feed also carries TWS Monster deer blinds which can range in sizes up to 100 square feet of floor space with towers available up 20 feet in height. The Monster deer blinds are also available on trailer chassis, ground models and 4 foot tower trailers. Come check out our inventory at Argyle Feed and check out Texas Wildlife Supply's website to see their entire inventory. We can special order anything manufactured from Texas Wildlife Supply.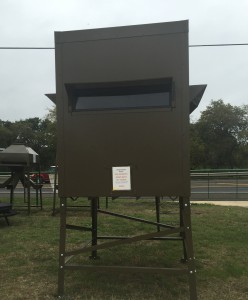 Visit us at Argyle Feed & Hardware today and gear up for the season with our latest hunting products from TWS Deer Blinds and Deer Feeders. We also stock plenty of deer attractants from Mad Buck and supplements such as Purina AntlerMax as well as RealTree Deer Corn. And, you need a YETI cooler to carry home your kill— we've got everything you need to get your hunt on at Argyle Feed!