It's that time of year again and when it get's warm out, the horse flies are ready to attack your horses and livestock. Many adult flies are known to be carriers for diseases like lyme disease, viruses, and bacteria. It's not just diseases you have to worry about. These pesky flies can also affect your horses or livestock's diet which could lead to weight loss and reduce milk production. To make things worse, these horse flies are just a nuisance to your horses and livestock because of the stinging bites they inflict.
Take Control with Fly Control Products
There are many options in getting rid of these infestive flies. We currently recommend and carry the following brands.
Endure Sweat Resistant Fly Spray for Horses
It's impossible to fly proof your horses but with Endure's sweat resistant fly spray you can. Made with a formula that works in wet conditions like rain and sweat, it protects your horse from all the bug biting insects and flies.
Gets rid of deer ticks that can carry lyme disease
Protects up to 14 days
Contains RepeLock® conditioner: binds to the hair shaft
Safeguard agains mosquitos, gnats, lice, ticks and flies
Available in various sizes from 32 oz. ready-to-use spray to gallon sizes
Pyranha Wipe N' Spray™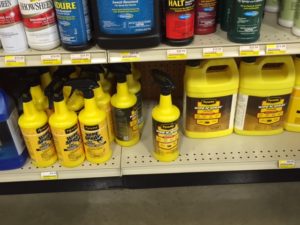 A popular choice among horse owners is a fly control product call Pyranha Wip N' Spray. Not only does it protect your horse with just 2 ounces per head, it also leaves your horse with a very shiny coat.
A pyrethrum-based formula
Citronella scent with lanolin as a hair conditioner
Repels mosquitos, flies, and gnats
Available in 4 oz trail-size, quart, and gallon sizes.
Farnam Repel-Xp Emulsifiable Fly Spray
Repel-Xp has been around for more than 30 years and is a favorite with horse owners. It's clear to see why as it's the most economical product on the market. With just 8 oz. of product you can coat one horse depending on the size of the animal.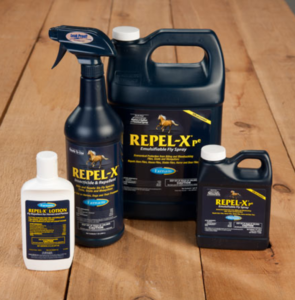 Dilute 1:7 with water, it protects from house flies, horn flies, gnats and mosquitoes
Dilute at 1:4 with water, it kills ticks, horse flies, deer flies and stable flies
A single application keeps flies, gnats, ticks and mosquitoes away for days
Available in gallon, pint and 32 oz. sprays