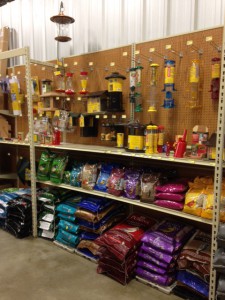 Calling everyone in Argyle and Denton County! Join us Saturday, March 7, 2015 between 1pm and 3pm for Family Bird Day at Argyle Feed. Our program includes everyone!
1:00 – 2:00 pm: Kids Build A Birdhouse – bring the kiddos and learn how to build a birdhouse for your own backyard in this hands on workshop.(First come, first served)
2:00 – 3:00 pm: Learn how to attract birds to your backyard using feeders and bird seed, and what type of birds are found in this area.
Call the store to reserve your spot or signup below.
[contact-form-7 404 "Not Found"]