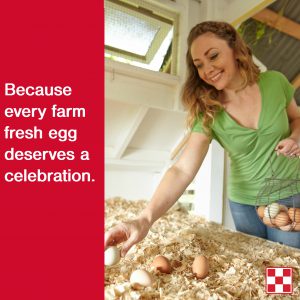 Flocktober Chicken Workshop
Join us on Thursday, November 2nd for Argyle Feed's Flocktober Chicken Workshop from 6 to 7 pm. Kaylan Herbst, our Purina Local Specialist, will talk about ways to get the best production from your backyard flock as well as winterizing your coop for the cooler season.
We're serving light dinner and refreshments as well as fun games, kids activities, prizes and giveaways for all, too! Argyle Feed & Hardware is also staying open until 8 pm for the Kickoff to allow you extra time to shop for your poultry feeds and supplies.
Sign up today for our Flocktober Chick Celebration Kickoff with our convenient online form:
[contact-form-7 404 "Not Found"]