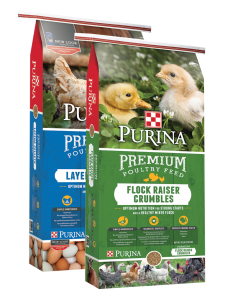 Flocktober is here and Argyle Feed Store has a great Flocktober Deal for you and your flock.
Here is the Flocktober Deal:
Get $5 OFF a 50 lb. Bag of Purina Layena or Flockraiser. Only one bag per customer. You must present coupon at the time of purchase. One coupon per customer, please. This coupon is good for one time only. The offer will be good until October 31, 2017.
The Purina Layena helps produce healthy chickens and nutritious eggs. The new Oyster Strong System™ provides a great source of calcium for growing chicks. Flock Raiser provides a 20%-protein nutrient-rich ration for broiler/meat bird or a mixed flock. Sign up for our Coop Club today and receive this $5 Off coupon in our October newsletter. Click here to print the coupon.
Don't wait, get down to Argyle's for their Flocktober Deal event today!