H and H chicken feed is now available at Argyle Feed and Hardware Store in both scratch and pellets. H and H chicken Feed is soy free, corn free, with non-GMO grains and is enhanced with premium organic and all-natural Nutri-Balancer vitamins, minerals and microbial additives specially formulated for the health of your animals.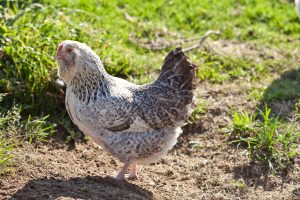 A key ingredients used in H and H feed is Fertrell. Fertrell is a 100% organic vitamin, mineral, and microbial top quality and complete supplement for your animals. Generic chicken feeds traditionally uses Soy-based protein as the main protein source. However, this is not natural for chickens, as they are not vegetarians. Chickens require both plant and animal protein to get the proper amount of amino acids for a truly healthy bird. H and H Chicken Feed is made with all natural Fertrell vitamins and minerals. Additionally, H and H Feed is also made without any added pesticides, medications, preservatives or hormones.
H and H Chicken Feed is made freshly each week, so place your order with us today at: (940) 241-2444 or visit us in store.