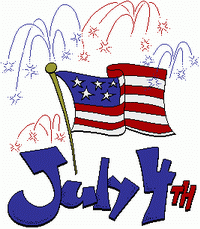 Grab your patriotic clothing and join Argyle Feed Store on Saturday, July 4th at the Fourth of July Yankee Doodle Parade in downtown Denton. Cheer on Argyle Feed Store's float during the parade!
Judging starts at 8:30 am, and the parade begins at 9:00 am. Get a parade entry form here.
After the parade swing by Argyle Feed Store for our July 4th Picnic! We'll have free hot dogs on the Traeger grill and watermelon to quench your thirst.
Stop in the store and pick up a treat for your pets and check out our great selection of pet food, supplies, hardware, coolers & grills.