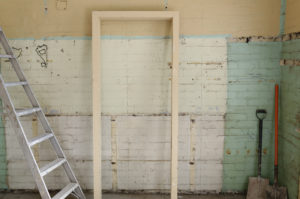 Save 15% off all Ladders at Argyle Feed Store this March. This offer is good from March 4-10, 2018.
Ladders come in a range of styles to suit the job:
Single Pole Ladder (maximum length 9 meters)
Extension Ladder (maximum length 15 meters)
Step Ladder (maximum height 6.1 meters)
Dual Purpose Ladder (stepladder hinged to provide an extension)
Platform (podium) Ladder
Ladder Safety
Make sure your ladder is the safest and most suitable for the job:
A ladder is designed to support one person only.
A ladder should be used for access only. Inspect the ladder to ensure that there is no damage or obvious defects such as cracks, missing pieces, bent stiles or rungs, worn rubber feet.
Use only step ladders with lockable spreader bars (stays) on both sides connected to the front and rear stiles.
Step ladders should be set up on firm level ground. Sole plates will be needed on soft ground.
Never use the top three rungs of a single pole or extension ladder, and always face the step ladder when standing on it.
Dual purpose step ladders must be securely latched by a locking bar or secure catch when extended.
Position the ladder as close as possible to the work. Do not reach out, move the ladder instead.
Restrain or secure the ladder both at the top and the bottom to prevent it slipping.
Where a ladder is used to gain access to a working platform ensure that it extends 1 meter above the working platform.
Ladders should be set up at an angle of 1 horizontal (out) to 4 vertical (up)
Do not carry tools and materials when climbing a ladder, maintain at least 3 points of contact with the ladder at all times.
Any repairs to a ladder should be carried out using the same materials and to the original manufacturer's design specification or preferably done by the manufacturer or a representative.
Source: SiteSafe.org.nz