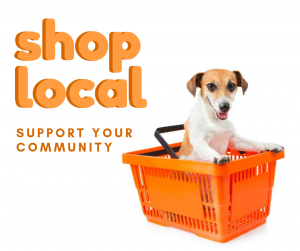 Hello everyone. In light of the current situation with COVID-19 we want to update you on what we are doing to keep our community and employees safe at Argyle Feed Store.
We are OPEN FOR BUSINESS with normal operating hours of Monday – Sunday. As a livestock supplier, we are deemed essential by Homeland Security. Our inventory is strong and we continue to receive shipments from our suppliers. With hundreds of brands of pet, animal and livestock feeds, we have you covered.
We are implementing new CURBSIDE PICKUP & LOCAL DELIVERY methods for your purchases. We encourage you to use these options for securing products in our store. Curbside Pickup: Call your order into the store at this number: 940-241-2444. We will process your order over the phone and prepare it for you. When you arrive, pull around to the bay door side of the building and our staff will load your car. No need to get out of your car, our staff will take care of everything! You can order anything over the phone, from pet foods to pesticides to nuts and bolts.
LOCAL DELIVERY: We offer free, local delivery. Please call the store for delivery details at 940-241-2444. Delivery times may be longer than normal, we ask for your patience.
While we would love to see you in the store, we are practicing "social distancing". Unless it is an emergency, we kindly ask that you call your orders in and take advantage of our Curbside and Delivery services. Now is not the time to bring your children to the store to see chicks.
Our team is taking precautions to ensure we are available for you and your pets, animals, & livestock. Our team is regularly using hand sanitizer, soap, and disinfecting products and doing periodic cleaning throughout the day in the stores, particularly in high touch areas.
We greatly appreciate your business and value you as a customer. THANK YOU FOR SHOPPING LOCAL! With your help following these new protocols, together we can help prevent the spread of the COVID-19 virus within the community. Our goal is to keep everyone healthy and allow us to serve the community throughout this challenging time.