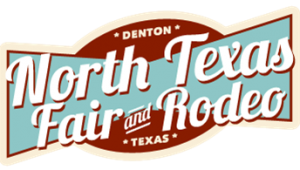 The North Texas Fair and Rodeo 2016 kicks off August 19th through 27th, 2016 at the North Texas Fairgrounds, located at 2217 North Carroll in Denton, Texas.
Nine exciting nights of hot country music, top-notch rodeos, livestock shows, kid zone, fun zone, Page's White Tiger Experience and Loop Rawlins, great shopping and food…DON'T MISS THIS YEAR'S NORTH TEXAS FAIR AND RODEO 2016.
The parade kicks off this year's fair festivities on August 20th from 10am to noon starting at Denton High School with the parade route concluding at Denton's Historic Town Square.
Check here for the music schedule.
About the North Texas Fair and Rodeo Association
The North Texas Fair and Rodeo Association is a volunteer supported, 501 (c) (3) non-profit organization that preserves and promotes western heritage and values.  The North Texas Fair and Rodeo contributes to the quality of life in the City of Denton, Denton County, and throughout the North Texas Area.  This contribution is done through a first class nine-day Fair & Rodeo, round facilities, and various community and youth-oriented programs and events.  The North Texas State Fair Association strives to preserve and promote an understanding of the agricultural industry.  The North Texas Fair and Rodeo Association is true and committed to the mission of supporting Youth, Agriculture, and Community.  All revenues generated are reinvested into various programs, scholarships, and facilities.