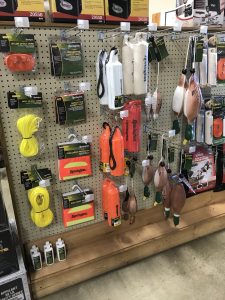 Argyle Feed Store carries a full line of Remington Hunting Dog Supplies made by Coastal Pet Products. The Remington line includes all the dog training tools you need to train your dog to become a hunting dog.
Remington Hunting Dog Supplies
Poly Check Cord
Nylon Check Cord
Reflective Safety Vest
Dog Chest Protector
Quail, Duck, and Pheasant Scents
Vinyl Training Dummy
Waterfowl Foam Trainer
Upland Foam Trainer
Full Training Kits
If you want to have a hunting dog that will fill your hunting bags with birds, then follow the below simple steps to choose, train, and develop a top waterfowl hunting dog. This method does not work with all dogs. It works best with Spaniels, Terriers, Pointers, and Retrievers.
Research the different breeds of water dogs
Pick out a puppy
Introduce the puppy to water when they are little
Teach your dog to sit and stay
Introduce your dog to decoys and to the scent of waterfowl
Practice daily, if possible
Reinforce positive behavior with positive rewards
Expose your dog to actual hunting situations before taking it out into the field
Use training dummies early and often
Train your dog in a boat prior to a hunt if boats are going to be used
Simplify the training by keeping it simple
Are you looking to train your dog and need hunting dog supplies? Stop by Argyle Feed and let us help you get started. If you don't see something in the store, let us know and we can place a special order for you. Let your dog explore the outdoors with Remington Hunting Dog Supplies now available at Argyle Feed Store!
Source: WikiHow
Tags: dog hunting supplies, Remington, Remington Dog Training Supplies, Remington Hunting Dog