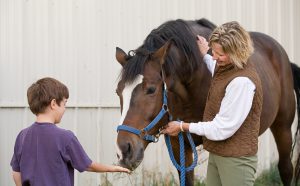 Join Argyle Feed Store for our annual Horse Workshop on Saturday, April 8th from Noon to 4:00 pm at Victory Therapy Center.
Noon – Lunch will be served
12:30 pm: Bob Wucher & Kaylan Herbst – Body Condition Score & Weight Tape, Nutrition, & Finding the right feed for your unique horse
1:15 pm: Fred Thomsson – Fundamentals to starting a reining a horse that can be applied to all disciplines
2:30 pm: Laura Hamrin – demonstrating Therapeutic riding and the special needs of horses and riders
3:30 pm: Tour of Victory Therapy
Attendees to this free horse workshop will receive a Buy 8, get one free frequent purchase card to use at Argyle Feed Store. Prizes will also be available for attendees including chances to win free horse feed and Gift Certificates to Argyle Feed Store.
The event location for the Horse Workshop this year is at Victory Therapy Center. Victory Therapy Center provides therapeutic riding, physical therapy, and counseling services by utilizing relationships that our clients form with horses. The address is 10600 Dunham Rd. Roanoke, TX 76262.
RSVP to this event at the registration form below or call us here to confirm your reservation for this free event, 940-241-2444.
[contact-form-7 404 "Not Found"]