Shop for Show Animals and Supplies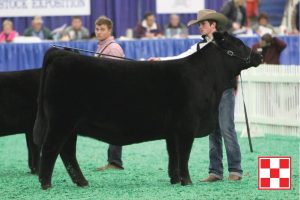 Argyle Feed & Hardware store offers a full line of show feeds and supplies. If you're showing animals, we can help you raise a champion. You can shop us in the store or shop us online. Shipment options include store pickup, local delivery or shipment. Most of our show feed orders are by special order. Please give us a call and we'll place the order for you.
For generations, Purina fed show animals have been the stars of the ring. Winning speaks louder than words.
Formerly known as the Top Performers Program, the Purina Honor Roll is a new and improved rewards program that recognizes, and awards Purina fed (Honor Show Feeds and/or High Octane Supplement) wins.
The Honor Roll Rewards Program is for Grand, Reserve Grand Champion, and Breed Champion winners of livestock shows in the United States.
For more information on the program, and to view Honor Roll awards and eligible shows, please download the Program Brochure.