Shop for Wildlife Feeds & Supplies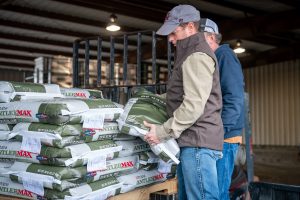 Find the latest in wildlife feeds and supplies at Argyle Feed & Hardware Store. See our selection of wildlife products including attractants, feeds and minerals, automatic feeders, and blinds.
A properly designed and implemented supplemental feeding program will make up the gaps in nutrition that often occur when habitat does not supply all the nutrients needed for healthy and productive deer, elk, game fish, and game birds. If you are looking for the best feed on the market we carry Purina AntlerMax and Antler Advantage.
Stop by Argyle Feed Store in Argyle, Texas for your deer feed and hunting needs. You can shop with us in person or visit our online store. Our online store offers in-store pickup and local delivery. You can also choose to have your items shipped.
Shop Wildlife Feed & Supplies Here.