Take back your outdoor space with the Spartan Mosquito Eradicator. This organic solution is an attractant. Simply add water to the tube and hang 90 feet from where you play and live.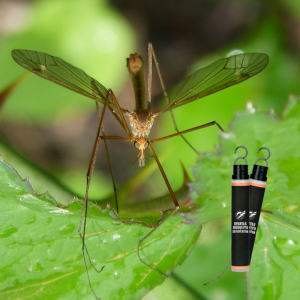 You should plan to deploy the Spartan Mosquito tube(s) as soon as the weather begins to warm up. In Texas that can be as early as March! This product creates a barrier to "catch" mosquitoes by emitting an attractant. Once mosquitoes feed on the water solution, they will perish before they can breed again.
The Spartan Mosquito Eradicator is a uniquely effective, long-lasting, continuous mosquito control system. They last for up to 90 days. No need for batteries or electricity, just add water! The mosquito population will suffer dramatically in the first 15 days and will be up to 95% controlled for up to 90 days.
Help protect yourself from mosquito bites. Grab the Spartan Mosquito product at Argyle Feed & Hardware.