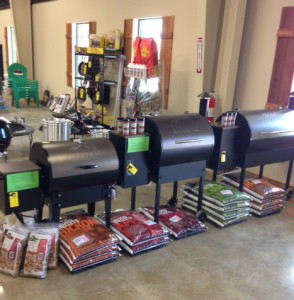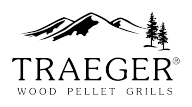 Argyle Feed Store is your local dealer for Traeger Pellet Grills.  Simple and safe to operate,  Traeger's draft induction technology offers continuous convection cooking to ensure even heat distribution. The results are perfectly cooked food every time, with no flare-ups, no burnt food and no hassles.
All you do is plug in and play! Traegers require only a standard 110V household current. After an initial 300 watt heat up of the wood pellets, the grill uses the equivalent of a 50 watt light bulb, making the Traeger Pellet Grill one of the most energy-efficient grills on the market today. Using Traeger's specially formulated natural hardwood pellets, food has a rich flavor unmatched by charcoal, gas grills and smokers.  Pellets come in a variety of woods, too— your grilling experience is only limited by your imagination.
Come in today and the Argyle Feed team will happily show you our selection of Traeger Pellet Grills and accessories.  We'll get you up and grilling in no time— for many years to come!