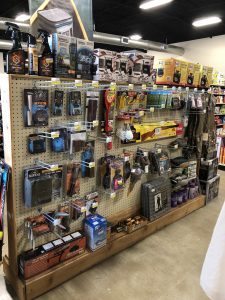 Argyle Feed Store has a wide selection of hunting supplies for you! We stock brands such as RedHead, Browning, Daisy and more. Stop by the store today and stock up before hunting season gets on the way.
Here are some items we have in stock in our hunting section.
Turkey Calls
Duck Calls
Turkey and Duck Decoys
Camouflage Hunting Vests
Decoy Backpacks
Target Throwes
Varment Cages
Daisy Red Ryder Gun
Thermacell Mosquito Repellent
Field Sprays
Looking to get your hunting and fishing license? Stop in the store today and we can get you ready for hunting season! Skip the big box stores and shop locally. Save time and find all your hunting and fishing supplies at Argyle Feed Store.
Tags: Hunting, hunting gear, Hunting Supplies