High Octane Supplements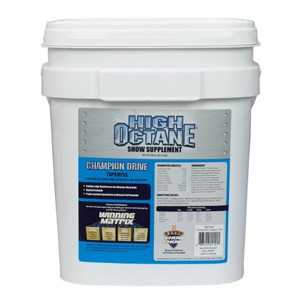 Argyle Feed Store has a number of great dietary supplements to help your show animal achieve its' natural genetic potential this winter. High Octane supplements from Purina are a great way to improve the scores of your animals in competitions. Argyle Feed Store offers a number of supplements to ensure that your animal gets the exact nutrition it needs from its dietary supplement. Whether you are looking for weight gainers, protein supplements, or supplements to enhance overall appearance and support growth, we have it all. Don't miss out on this opportunity to get the most for your pigs, cattle, lamb, or goats. High Octane supplements can be the key to your success and can give you the edge over your opponents. If you would like more information on these great supplements, the please click here to visit our page of show feeds.
Here at Argyle Feed Store, we are committed to making sure you find exactly what you are looking for. If you have any questions about High Octane supplements from Purina, then please click here to visit our contact page. We will be more than happy to answer any questions you may have.
Products
Manufacturers