Orijen Acana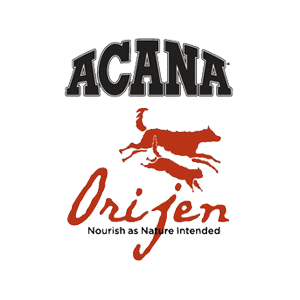 Orijen Acana's mission represents a new standard in pet food, designed to nourish your dog and cat in two ways. First, according to its natural evolution to a meat and protein-rich diet. ACANA's richly nourishing meat inclusions mirror your pet's evolutionary diet, excluding high-glycemic carbohydrates, vegetable proteins, synthetic additives and anything else Mother Nature didn't intend your dog or cat to eat. Second, using meats, poultry, eggs and fish that are sustainably ranched, farmed or fished by local suppliers and delivered to their kitchens fresh each day. Located on 85 acres of farmland in Kentucky, their state-of-the art DogStar® Kitchens are specifically designed to prepare the Biologically Appropriate™ dog and cat foods with the highest fresh meat inclusions possible.
We think you'll love ACANA. More importantly, we think your dogs and cats will too.
If you have any questions about any of these products or any other products available at Argyle Feed & Hardware, please give us a call or stop by the store today. We are happy to help in any way.