Purina Game Bird Layena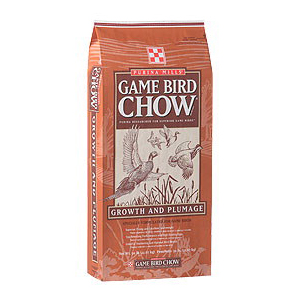 Argyle Feed Store proudly carries a large selection of Purina Feeds. We even have a variety of feeds for wildlife. Game Bird Layena from Purina is a 20% protein breeder formula for game birds. This feed is specially designed to increase breeding power of your game birds. Game Bird Layena is a complete feed, which means you do not have to mix it or supplement it with anything else. Game Bird Layena is also great because it is suitable for all game birds which gives you flexibility when feeding. If you would like more information on Game Bird Layena by Purina, then please click here to view the product page.
Here at Argyle Feed Store, we want to make sure you find exactly what you are looking for. If you have any questions about this great feed, then please click here to visit our contact page. We will be more than happy to answer any questions you may have.