Purina Race Ready Horse Feed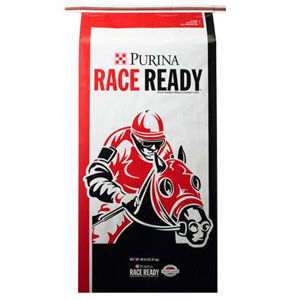 Purina Race Ready horse feed is now available at Argyle Feed Store. Race Ready from Purina is a performance feed that can help take your race horse straight to the winners circle. As you know, when it comes to equine athletes, nutrition can make all the difference. Purina Race Ready is a diet formula that is proven to get your horse ready to rise above the competition. This feed is packed with calories to provide your horse with the necessary energy your equine athlete needs to succeed. Get your horse the feed it needs to sustain a high speed and long lasting race. If you would like to view more information on Purina Race Ready horse feed, then please click here to visit the product page.
We want to make sure that our customers find the exact feed and nutritional supplements that their horses need. If you have any questions about Purina Race Ready or any other horse feeds we offer, then please click here to visit our contact page. We will be more than happy to answer any questions you may have.