Purina Equine Senior Feed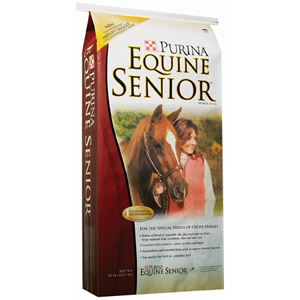 Argyle Feed Store carries a huge selection of feeds for horses of all lifestyles and ages. We even carry a special line of feeds for aging horses from Purina Equine Senior Horse Feeds. As horses age, their nutritional requirements begin to change. The experts at Purina have developed a feed that is designed to get your aging equine companion the nutrition it needs. If you have a horse that is having trouble getting the nutrition it needs because of a lack of dental health, then Purina Equine Senior is the feed your horse needs, because it is designed to be soft enough to allow the horse to eat the feed even if they have trouble chewing. If you would like more information on Purina Equine Senior, then please click here to visit the product on our website.
Here at Argyle Feed Store, we are committed to making sure you find exactly what you need. If you have any questions about any of the Purina feeds that we offer, then please click here to visit our contact page. We will be more than happy to answer any questions you may have.