Denton County Feed Store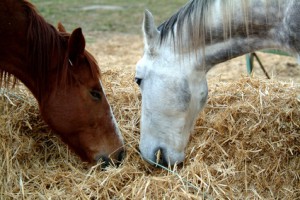 Argyle Feed and Hardware is proud to serve customers all across Denton county with a great selection of feeds, garden supplies, and farm and ranch supplies. Our selection of feeds is very diverse and we have foods for a variety of animals including horses, cattle, goats, sheep, wild animals, and even house pets. We want to be the Denton county feed store that you trust for all of your animal diet needs. We are also proud to announce that our new location features a full garden center with a nice selection of plants and gardening supplies available. We also have the farm and ranch supplies that you need for maintenance and other work around the house. Come on by and talk with our expert staff about any of the great products we offer. If you are interested in the feeds and other products that we offer, then please click here to view our selection.
Here at Argyle Feed and Hardware, we are committed to making sure you find exactly what you are looking for. If you have any questions about the products we offer in our Denton county feed store, then please click here to visit our contact page. We will be more than willing to make sure you find exactly what you are looking for.
Products
Manufacturers